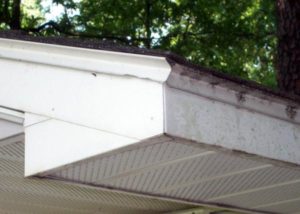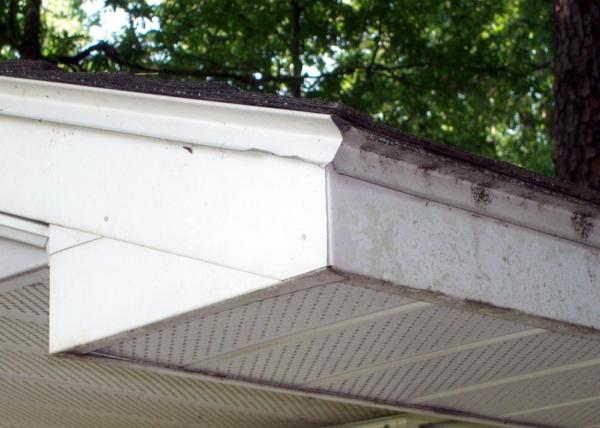 In the early spring I encountered this common "Honey-Do List" item: repairing the aluminum covers on the rake boards that blew off during a winter storm. A lot of times, projects like this get put off until the end of winter, and my springtime is filled with interesting repair projects.
A staff member, Damian, received this particular call and asked if I was interested in taking on the repair project. Being a handyman, I naturally agreed.
Damian traveled to the location, took photographs of the damaged areas, and returned with a sample piece of the original rake cover for measurement. Based on that information, I drafted an estimate for the homeowner who was eager to hire BSR for the repair.
My first step was to pre-bend the new aluminum sections according to the dimensions and angles of the original covers. I had to postpone the installation due to freezing rain. There's something about working on icy roofs…
When the weather cleared up, I set up a ladder and went to work. The new pieces fit like a glove, and the project was completed within the hour.
One more satisfied customer, and one more item checked of the old "Honey-Do List," all in a day's work.