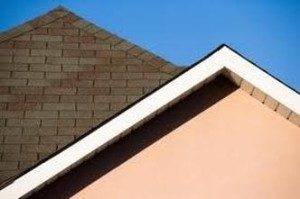 After those last few winter storms our customer Honey-do list item # 1 is to repair the aluminum covers on the rake boards that blew off during one of our last winter storms.
In a recent job I gave a customer an estimate and got the go ahead. I pre-bent the replacement pieces according to the sample for the repair and scheduled the job.
I set a plank on the roof below the rake board, set an extension ladder on the plank and proceeded with the repair. The job was done in less than an hour.
Another happy customer and another item checked off his honey do list!